Find out your worth!
Have you ever imagined how much you are meant to earn? We can help you discover that today. You are just a few steps away. Click the button below to get started
Get Started »

Salaries By Job Title

Salaries By Location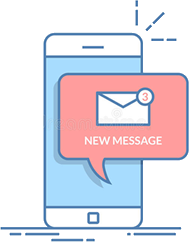 Subscribe for our weekly newsletter
Receive updates and latest news direct from us. Simply enter your email below :
Company Reviews
What employees say about companies in Nigeria
Anonymous

★

★

★

★

★

Cons
The salary isn't attractive.
Pros
Assistance is given to the children through providing knowledge to them.

Anonymous

★

★

★

★

★

Cons
Laziness
Pros
Minimize Your Turnover Rate It's difficult for a business to make serious progress when employees are constantly coming and going. When this happens, it's hard to establish a veteran team of experts, and the overall talent level will lack. Fortunately, offering benefits packages is often enough to make employees stick around for the long run. By investing in your employees, it shows that you have their best interests in mind and value their job performance. This can help you build a tight-knit team of professionals that will stay for years. 3. Better Morale Another advantage of offering benefits is the boosting of employee morale. By understanding and addressing the needs of your workforce, it�s likely that employees will be dedicated and take their jobs more seriously. Showing that you care about your workers is a natural way to increase their loyalty and often to get their best work in return. Nothing can put a damper on productivity quicker than a bad attitude. By providing adequate benefits, you can help keep your employees happy. 4. Healthier Employees Assuming you offer some type of health/dental plan and sick leave, your workforce should be in relatively good health. If your employees have solid health insurance plans in place, there is a better likelihood that they will have regular checkups and take preventative medical steps, which should help in ensuring they don�t take many sick days. . By offering sick leave, workers who are sick and may be contagious won�t infect others. The end result should be a healthier workforce. 5. Better Job Performance By offering benefits, you give employees more of a reason to care about your company and remain loyal. As a result, they should be willing to work harder, which can lead to greater productivity and higher quality. According to Insurance Quotes, 57 percent of private employers offer more than the legally required benefits. For this reason, providing benefits can put you above 43 percent of competitors who don�t offer extra benefits. While offering employee benefits may cost a bit more initially, the long-term advantages can greatly outweigh those costs and contribute to your overall success. Your business will be poised to acquire true professionals who are in it for the long haul. This will help create a stable workforce and position your business as an industry leader.

Anonymous

★

★

★

★

★

Cons
They are still doing family business, in the sense that they employ their family members. Not considering those who has put their best in the job. This causes depression.
Pros
The organization is good in over using staff strength. Due to task assigned to individual it make the staff good in what they do. They care about their staff welfare.
Anonymously contribute to Nigeria's No. 1 Salary Portal
Your contribution will make us serve you better