ng (₦)
Customer Service Representative Salaries in Nigeria
The average net salary for Customer Service Representative in Nigeria is ₦94K. Salary estimated from 96 employees
Average Salary

₦94K per month
₦94K

Cash Bonus

(13 employees)

₦10K

Profit Sharing

(2 employees)

₦10K

Sales Commission

(4 employees)

₦8K

Accommodation

(4 employees)

₦18K
Care to share this salary
Mark Incorrect
Entry Level

Salary for Customer Service Representative in Nigeria
(0 - 2 years experience)
62 employees

₦90K

Mid Level

Salary for Customer Service Representative in Nigeria
(3 - 9 years experience)
31 employees

₦84K

Senior Level

Salary for Customer Service Representative in Nigeria
(experience - 10 years & above)
3 employees

₦265K
Share this salary information to friends
Who is a Customer Service Representative?
Customer service representatives are people who interact with customers on behalf of an organization. They provide information about products and services, take orders, respond to customer complaints, and process returns.
Customer Service Representative Duties
Ensure customer satisfaction and provide professional customer support.
Processing orders, forms, applications, and requests.
Responding promptly to customer inquiries.
Acknowledging and resolving customer complaints.
Maintaining a positive, empathetic and professional attitude toward customers at all times.
Providing feedback on the efficiency of the customer service process.
Keeping records of customer interactions, transactions, comments and complaints.
Communicating with customers through various channels.
Communicating and coordinating with colleagues as necessary.
Educational Qualification
High school diploma, general education degree or equivalent.
Client Relationship Systems (CRM) Certificate
Skills
Patience, ability to read customers, attentiveness, time-management, knowledge of product, acting skills, clear communication and ability to use positive language.
Common Customer Service Interview Questions
Why should we hire you?
What is good customer service?
How do you achieve your goals and objectives?
What have you done to be a better customer service representative?
What are the top three qualities everyone who works in customer service must have to succeed?
What would you do if the customer is wrong?
What have you done at your current company to increase revenues, reduce costs, or save time?
Tell me about a time that you helped resolve a particularly difficult customer issue.
What do you know about our products and services?
What should you do if a customer asks a question you don't know the answer to?

Find out your worth!
Have you ever imagined how much you are meant to earn? We can help you discover that today. You are just a few steps away. Click the button below to get started
Get Started »
Salary for related job title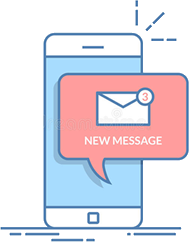 Subscribe for our weekly newsletter
Receive updates and latest news direct from us. Simply enter your email below :
Care to share this salary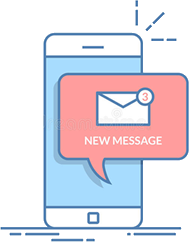 Subscribe for our weekly newsletter
Receive updates and latest news direct from us. Simply enter your email below :
Anonymously contribute to Nigeria's No. 1 Salary Portal
Your contribution will make us serve you better