Following the Tricycle (Okada) and Motorcycle (Keke) ban in Lagos, it is obvious that most of the riders would be devastated owing to the fact that their only source of living has been taken away from them.
Even though the government has promised to do something about it, people may still need to look for other sources of income before anything is done.
So in order not to be idle or get depressed, it wouldn't be out of place to suggest other sources of income because it is obvious that for this situation to come up now, even if it is being resolved later, there's every possibility it might happen again in the future.
This is why we have decided to compile a list of other options for you to engage in before a solution comes up, and even if anything is done about it, you can still have something else to do apart from driving.
Here's a list of alternative sources of income you can engage in:
Uber/Taxify driver
Mai Shayi Joint
Electrician/Mechanics
Selling of second-hand wares
Bricklayer
Barbing
Bus/Cab driver
Car washer
Suya Seller
Betting agent
Sports viewing center
Cobbler
Phone accessories business
Retail business (fruits, etc)
Uber/Taxify Driver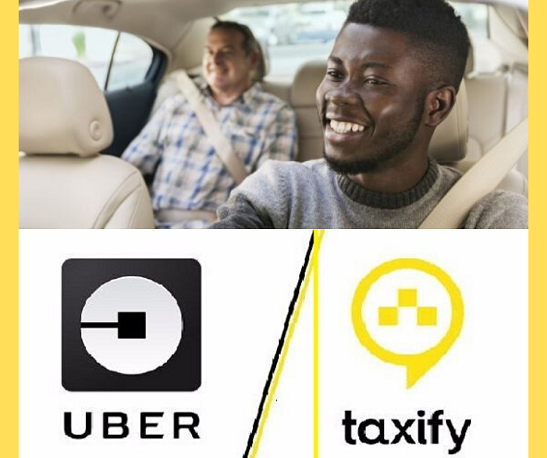 Even though most of the keke/Okada drivers may be uneducated, we acknowledge that there are still some educated ones amongst you who would know how to use the application and uber/taxify driving will be a very good job for you.
How it Works
All you need to do is find someone who would love to use his car for uber/taxify and become a driver while you share the money with the car owner, or better still, you can check out companies that lease cars for hire purchase like Creditville, start using their cars and pay installmentally.
When you've got a car, complete the registration for Uber or Taxify
Requirements for Uber/Taxify drivers
Have a valid driving license for Nigeria
Complete a Safety Screening
Watch a short training video
You have to be a minimum of 21 years of age
You can find other requirements and every other thing you need to know on Uber Website.
The good thing about this job is that you make good money from it and may be able to pay in 6months if you got the car on hire purchase depending on how hard you work.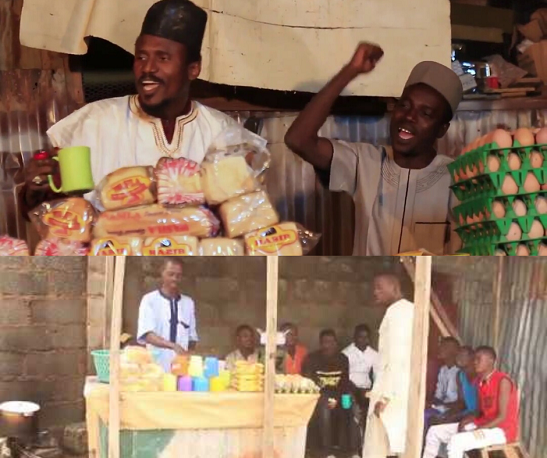 The people who sell bread, tea, and egg or indomie and egg on the streets are known as "Mai shayi sellers".
This is one of the businesses that keep you healthy and moving. It is obvious that no matter how the country pushes us, people must eat. So if you can go into this very lucrative business you will definitely make something out of it.
All you need to do is look for a popular junction in your street, or close to a popular joint, a clean nice location where people can easily find you.
You don't need to have tens of thousands to start this business, just make sure you know how to prepare the mai shayi, you can learn if you want then start small and you will start making cool cash from it.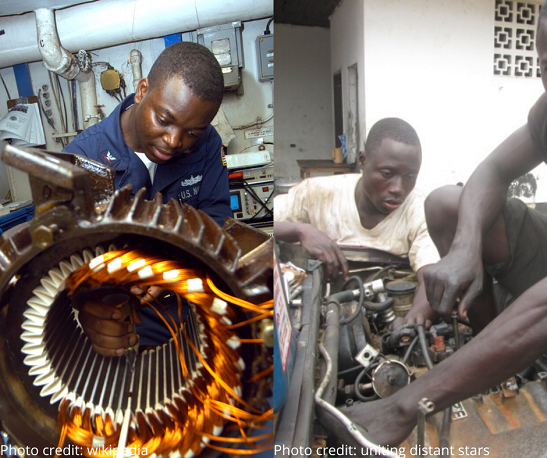 Most of you have some of these talents or may have learned any of them but may not want to do it because you feel your Keke/Okada is giving you what you want.
So now you need to think of going back to it. Most car owners repair their cars every day and even pump tires so maybe you need to think about going into this business to make a living.

Selling Of Second Hand Wares (Okirika)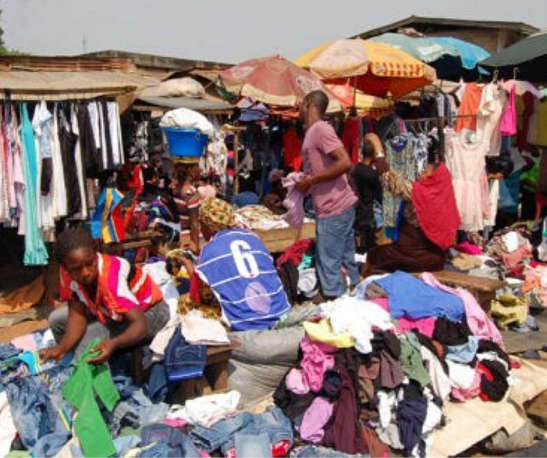 The three basic needs of man are food, shelter, and clothes, and anyone who ventures into any of these businesses would definitely excel because demand will surely outweigh supply.
The ever affordable second-hand wares popularly known as "Okrika" is a good thing to sell in order to earn a living. Most people rush to buy clothes because of its quality and affordability.
The most important thing is that you don't need much money to start the business, neither do you need a shop or advert before people can patronize you. About #20,000 can be enough to start the business so why not use part of the money you saved from your Okada/Keke driving to start this very lucrative business.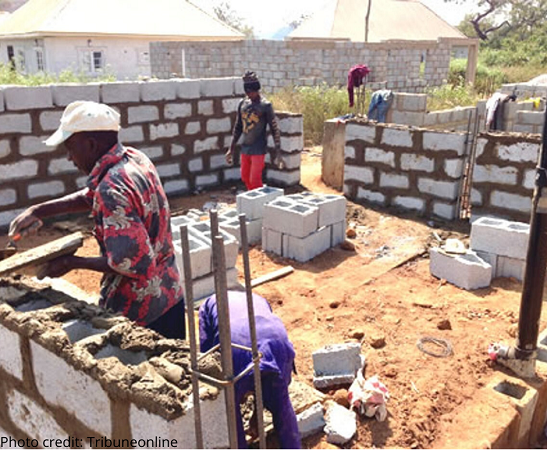 Bricklayers and related workers are people who lay stone, brick and similar building blocks to construct or repair walls, partitions, and other structures.
An average man lays a maximum of 600 blocks a day and this is something that you can be paid for daily. For the very vibrant young men who have skills in this, it won't be a bad idea to look for where people are building and join them.

Barbing is one of the easiest vocations to learn for those who may be interested but do not have the skill. It is something that can be learned within a month or two depending on how fast you are.
This type of vocations does not necessarily need you to have so much money to start. You can start by going to people's houses to offer the services and when you have gathered enough then you can set up your own space, or you can also turn your house to your office.
People make/cut their hair regularly so this is something you will not regret starting up. It all depends on how well you do yours.

See These Online Jobs That Don't Need Experience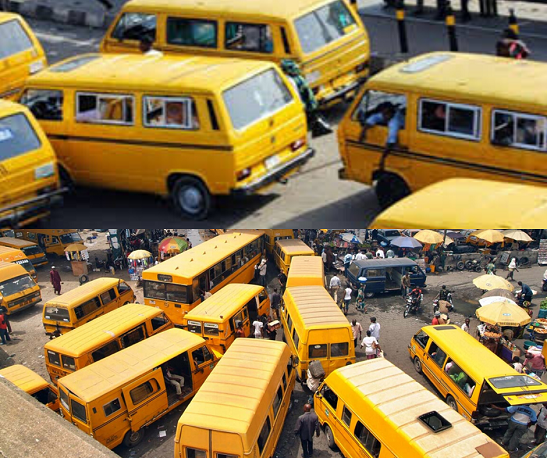 Since you already have experience in driving, you can as well become a school bus driver, charter bus driver or commercial bus driver.
If you can sell your Keke/Okada in another state and buy a shuttle popularly called "Koropke" or buy a bus or even a small car for second hand with your savings then you will be on the safer side.

Most of these car washers are making a lot of money these days especially for those who do not wait for people to come to them for the services.
If you can't start up with the little money you've saved over time, you can go to hotels and liaise with security guard or hotel owners for them to allow you wash cars in the hotels, or if you have an open space along the road or you know someone who does, then this opportunity is for you.
You don't need money to start up this type of business, just hit the areas you know people will see you and you've got yourself another job.
Better still, you can fix yourself up with one of the car wash around you and start working for them while they pay you till you are able to make up the money to start your own.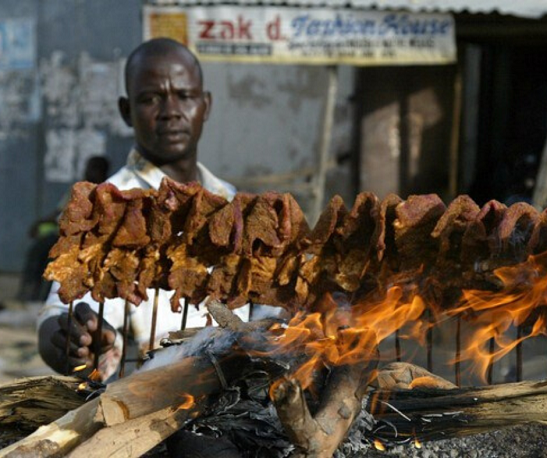 Have you ever thought of how lucrative this business is? I will tell you.
From research, most people cannot be in a bar without eating meat/suya, most females also cannot be in a suya joint without requesting for suya even the one to take home to their friends.
All you need to do is look for a good location like school environment, popular joint or junction and fix yourself around there. You can start with as low as #20,000 and before you know it, you own the area.

You can become an agent in the betting industry with sports betting and virtual games.
If you can rent a shop with your savings, or you have an open space around you where you can construct a container, then you are good to go.
All you need to do is take a survey of all the existing betting companies around the location where you want to start your own betting business so that you will be able to make a choice of the sports betting company you will register or sign up with.
You don't need so much money to start this type of business, registration is about #10,000 to #15,000 for the small betting companies that are still doing well like Naijabet, Merrybet, Betking, but if you have more money you can register with Bet9ja or Nairabet for #50,000 and you are good to go.
You can learn more about becoming a betting agent in Bestcitybet.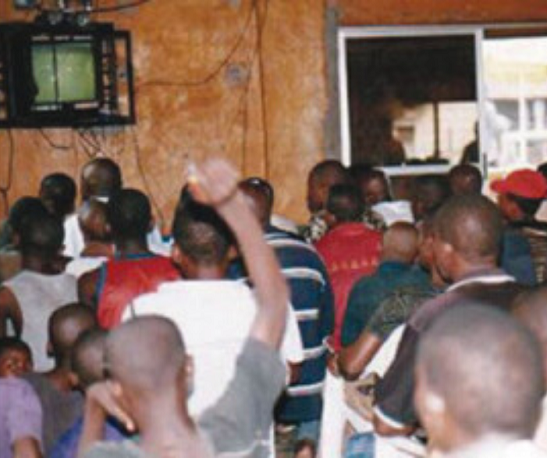 Most young men/women love football so much that even when they have a television in their house, they may still want to go to a viewing center to watch match.
If you can get a good location for this, then you will see how lucrative the business is. Plus you can also sell snacks and drinks because people who are watching match may be interested in all that.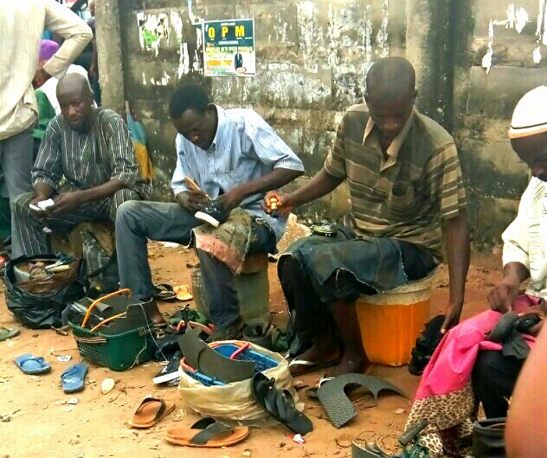 You can go into this if you know how to do it, and even if you don't, you can learn. Most people fix or polish their shoes every day before they go to work. The money you will get from this may be quite little but it's better than doing nothing, plus if you are very good at it you can start making shoes and selling.

Phone Accessories Business
In our present era, anyone who does not have a phone is like someone who does not exist on earth. Even very young children now have phones, and as such phones can get faulty at any time which is the prayer of most phone repairers.
So if you can go into repair or maintenance of phone and selling of phone accessories like earpiece, charger, pouch, screen guard and others you will definitely make some good cash out of it.
Conclusion
Every businessman must begin from somewhere, you don't necessarily need to start big especially when you don't have much funds for it, start with the little you have and before you know it, you will stand strong in what you know how to do best.
Are you one of those affected by the Okada/Keke ban in Lagos State? Do you know someone who needs help or lost his job as a result of the Okada and Keke ban? Why not advise them to take up any of these alternative sources of income, you may be helping someone.