It's that time of the year again (Christmas) when employers dwindle on how to show appreciation to their employees for being great staff all through the year.
Christmas celebration is all about coming together and having fun, but how exactly do you make the holiday fun for your employees?
Giving out gifts to them and throwing a fun office party won't be bad anyway as it would make them feel special and appreciated, but how do you go about it?
I am sure you must be anxious about what to do especially when your employees are already expecting so much from you. Don't worry; just relax because I have a variety of thoughtful options for you.
Let's look at a list of these options….
Cash
Hamper and Food Basket
Ticket to event
Voucher to see movies or dinner
Hobby-Related Gifts
Paid vacation
Gift card
Headphones and Sound Devices
Souvenirs
Throw a party
So the first thing to consider is your budget. The amount you are ready to spare is what will determine the type of gift you give to employees for Christmas.
CASH
Every company is unique in their own way and when it comes to benefits, compensations, and perks these companies are different.
For some startups, they forgo cash bonuses as Christmas gifts entirely because they are trying to be financially stable, but for some big companies, it is more like it's already a culture every year.
Most employees prefer cash bonus than any other gift during the holiday but remember that there are two ways you can give out cash to avoid conflict in the office, one is giving out the flat-cash (the same amount goes out to everyone)and the second is giving out salary percentage bonus (meaning that you give about 1% or 1.5% of everyone's annual salary).
But you should have it in mind that you are setting a benchmark for the coming years, meaning that whatever you give out this year's Christmas, next year it has to be more.
So before settling for the cash bonus think about it and be sure it is something you keep doing better as time goes on.
STAFF HAMPER and FOOD BASKET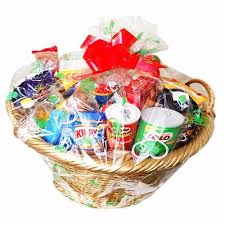 Staff Hampers and Food Basket show employees they are appreciated.
You really can't go wrong giving food items as a gift. Don't get too obscure – focus on foods most people either enjoy or can share with others.
For example, a gift basket of fresh fruit or smoothie, gourmet cheeses, small chops, cookies, or specialty chocolate is always a hit. For the meat-lover employee, a few nice steaks would also be much appreciated.
You can get hampers from Jumia.
TICKET TO EVENT
Help your employees relax over the holidays! Remember, holiday gifts for employees can be experiential gifts.
Just about every employee appreciates passes and vouchers to a local movie theater chain.
You can also give gift cards or tickets to your employee's favorite sports team, band, or live show.
VOUCHER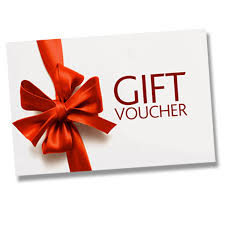 Voucher to shop, go to the spa, or see movies is also a very nice way to help your employees relieve stress over a long period of working hours.
Movies Vouchers or dinner can bring employees together to bond have fun and merry. It is also a great way for a reunion.
HOBBY-RELATED GIFTS
Is your employee a green thumb? Or maybe they spend their time out on the golf course when not at work.
Take a second to think about what your employee loves doing and shape your employee holiday gift around their hobbies.
Gardening tools, cooking gear, or sports accessories are all personalized gifts that your employees would appreciate.
PAID VACATION/ TIME OFF
It might not have come to your mind when you think of holiday gifts for employees, but time off would likely be an appreciated break for your employees. As a thank you for their hard work during the year, give a gift of a paid-for family day during the holidays, or at any time your employees really feel like they need it.
GIFT CARD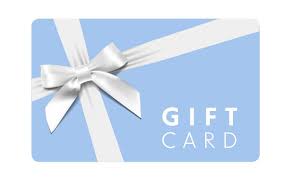 You might think buying a gift card is a cop-out, but let's face it, everyone likes getting gift cards. Gift cards are also an ideal solution if you don't know enough about your employees to come up with personalized gifts.
Grocery store gift cards are becoming more and more popular as holiday gifts for employees. It harkens back to a time when employers would give a turkey or ham to all employees before holiday breaks.
A grocery store gift card is a similar gesture that doesn't make any assumptions about people's celebrations or religious traditions.
HEADPHONES AND SOUND DEVICES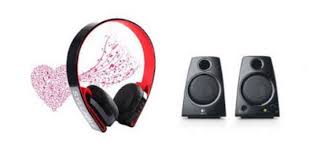 Open-plan offices or close-together cubicles can make for a noisy workplace.
A comfortable pair of headphones so employees can listen to music, sound-canceling headphones (if you want to go for it), earbuds, or a white noise machine small enough for the desktop are thoughtful gifts.
SOUVENIRS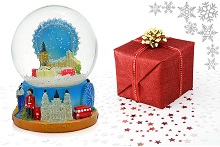 Many employees like to take a little something home with them as a reminder of their work, something to show for where they have been, something they can use to look back and reminisce about the fantastic experience they had during their working hours. Not to mention, displaying such a memento around them can be a great way of appreciation.
THROW A PARTY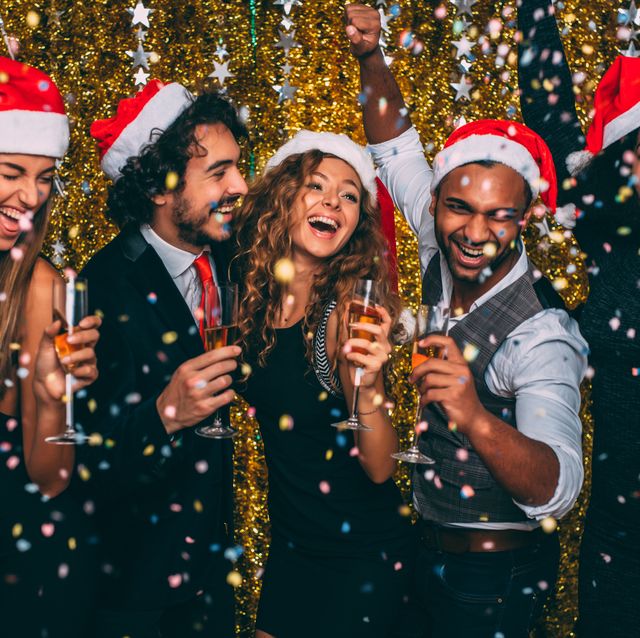 You can also organize a fun Christmas party in a hall, by the poolside, or in an open space depending on your company size. Pick a venue out of the office because no one would love to party in the exact place that gives them stress.
You can ask employees to come in a costume depending on the theme of the event. Make the party fun by including activities like games, socialization and small talks, but make sure you don't bring up work-related topics into the conversation.
Also, don't forget entertainment, it could be a live band, DJ or a group of musicians. Lively music will keep the fun going and encourage employees to hit the dance floor while socializing.
There should be enough food, drinks, and Christmas package to merry with and even take home.
FINAL WORDS
Giving a great gift requires thought as it would boost employee morale, and improve the company culture and you don't want to make a major gifting faux pas with your employees. Here are a few gifting guidelines as you're thinking through holiday gifts for employees:
Be fair
It's very easy to seem like you're playing favorites when you buy gifts for your employees. Do you spend more on one person than others? Do you get one employee a purely business-related gift, and another something more personal?
Do you buy one person a gag gift that he or she secretly found more hurtful than funny? Giving your staff gifts can be kind of a bit confusing, so it's best to spend the same amount on everyone and keep all the gifts along the same lines.
Don't give promotional products as gifts
No one wants to get a coffee mug with the business's logo or a company T-shirt as an employee holiday gift. Save promotional items for your prospects and customers; giving them to your employees just makes you look cheap.