Introduction
In light of recent happenings in the educational sector of Nigeria, particularly in Kaduna State, the competency of an average Nigerian teacher is being questioned and their job security threatened.
Last week, the Governor of Kaduna State, El Rufai Nasir took upon the state's Twitter handle to announce the failure of over 20,000 teachers who took part in a primary four competency test. Of the 33,000 teachers who took this test, 21,780 teachers were said to have scored below the pass mark of 75% and thus didn't meet the requirement to teach. They are all to be fired. This may be surprising, but definitely not the first of its kind.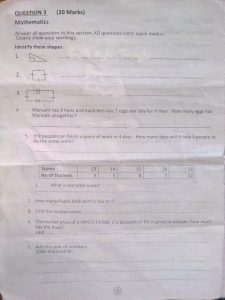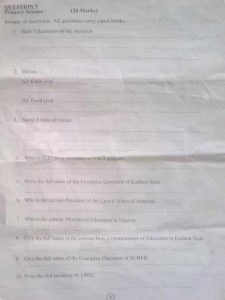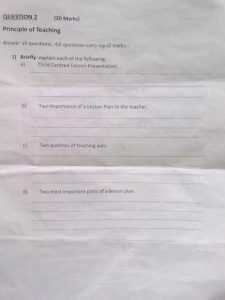 Similarly in 2014, Former Governor of Edo state, Adams Oshiomhole, made it compulsory for teachers in Edo state to undergo an assessment test. The comrade Governor did this having discovered a terrible decline in the standard of education in the state's schools, particularly when he stumbled into a teacher who could not read her own affidavit of age.
These are two perspectives of two different states, by two different governors, in two different eras.
The question now to ask is "are these governors just trying to make life miserable for these teaching professionals or the average Nigerian teacher is not just competent enough?" Too many questions in my mind.
Some time ago, I read the story of a Lagos state secondary school teacher who felt embarrassed when asked by one of his students why he didn't have a car. This young lad had a very wealthy father and thus cars where sort of in abundance. In the same vein, he thought it was normal and ordinary for his uncle too to also have a car. But while the innocent boy felt it as harmless in asking such question based on his background, the teacher saw it from another light. He felt embarrassed and probably thought it as a form of mockery. Come to even think of it, how many teachers in Nigeria can really afford a car with the salary they earn?
As regarding their salaries, in August 2017, MySalaryScale carried out a survey to produce insight on the salaries of Nigerian teachers. The final result of teachers' average salary was quite poor. It was also not encouraging and quite disheartening. Nigerian teachers were found to be earning an average salary of #49,000 per month. Further study also proved that even after some of these teachers have been there for years, say ten years or more as senior level staff, they still earn an average salary of #59,000. This is only an average. Some teachers earn more than this and some even less. See Nigerian teachers' salaries for more details.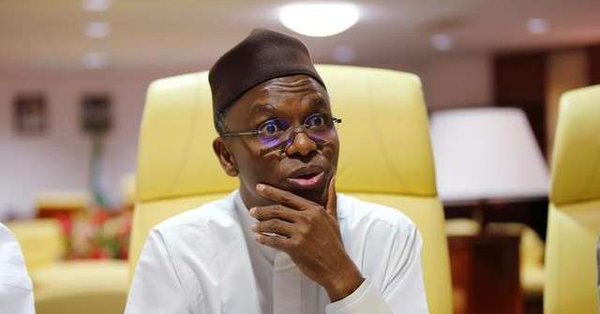 Now, going back to the issue of Kaduna State Governor questioning the competency of Nigerian teachers. From the story and survey above, it may just be that these teachers' standard of living and salary structure could have also played a role in their mass failure. El Rufai may find it satisfying in making demeaning statements about the Nigerian teachers on social media, but some other Nigerians have different opinions to that regard. Abbas Yusuf, a Nigerian replying the governor's statement on twitter said "What do you expect from a hungry person? Most of them have not received their salaries for months, how do you expect them to pass exams?" This now links the two issues together Nigerian teachers' salaries and their competency. An average teacher has a low standard of living, receives meager salary and also do not receive it on time. Are these not enough reasons to lose one's competence? Is it not enough to fail an examination? Personally, I think it may just be. The Kaduna State Government and others states as well, should review the salary structure of the teachers and make the profession more competitive and attractive. This will even attract more qualified individuals to  take up teaching jobs. If this is done and the competency of Nigerian teachers is still found wanting, then the Kaduna State Government can carry out their judgement justifiably. Not just firing them, without even giving them benefit of a doubt.
The questions now are;
Did the salary structure and well-being of these teachers affect their performance in that primary four competency test?
Could it be that there is a correlation between the low salary of teachers and their perceived state of incompetence?
Could it even be that Kaduna State Government and the rest of the northern states in Nigeria generally do not pay their teachers well?
Do well to share your thoughts about these questions.